Recloser
controls
Recloser controls are the front line of the distribution power system, often located on feeders or in distribution substations. Recloser controls supply the intelligence to the network and handle the network protection and in many cases even the RTU functionality. The protective relay senses the faults, assists the vacuum circuit breaker module in a recloser to clear the fault on the line.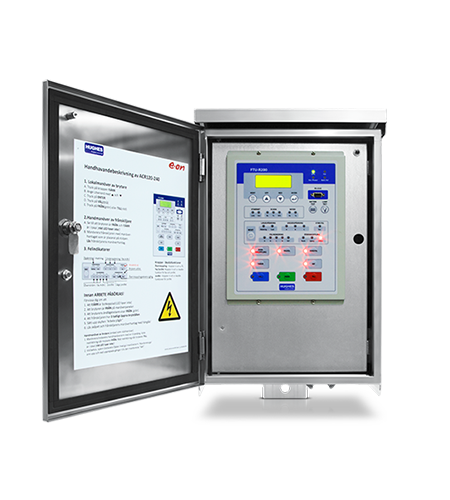 Remote configuration of all functions, including firmware updates

Directional sensitive protection elements for over current and earth faults

Multi communication protocol, Modbus, DNP, IEC -101, -104 and 61850

3Io Cos (Active Measuring) and Intermittent (> 150 μs) ground fault detection

Cabinet and mounting bracket of stainless steel

4 separate protection groups with automatic power flow direction change
New Auto recloser

Application
Hughes Protection Relay App is an unique tool for a modern Electrical Utility Linesman. Operation of the breaker, change of relay parameters etc.