Control cabinets
for vacuum
breaker modules
The CX series of control cabinets/panels for VBM (vacuum breaker modules) are intended to be used with the OVX and VX series of vacuum circuit breaker modules. The cabinet contains all necessary components for local and remote control of the device. The CX unit has a parallel remote control Interface to a RTU.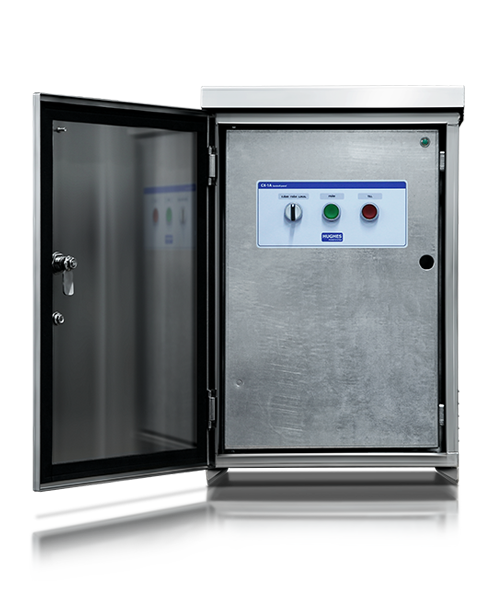 Simple and user friendly solution

Built in advance battery controller/charger

Cabinet and mounting bracket of stainless steel

LED switch position indicators in operation buttons

Easy to interconnect to the switch gear

Easy installation and connection to RTU'
New Auto recloser

Application
Hughes Protection Relay App is an unique tool for a modern Electrical Utility Linesman. Operation of the breaker, change of relay parameters etc.