Motor
operating drive
The primary function of a motor operating mechanism is to provide reliable remote operation of disconnectors by
means of a reciprocating (up-down motion) or torsional (rotating motion) operation. Hughes produces a wide range of different motor operation mechanisms for disconnectors and earth switches. The product range covers everything from small low voltage applications in tram to medium voltage applications in rail and electrical distribution to heavy motor mechanisms in high voltage disconnector application.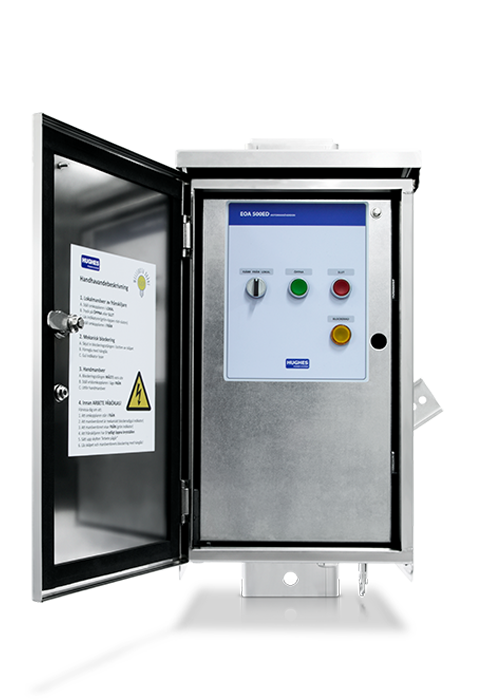 Unique motor mechanism with low start current and high start torque

Secure self-locking motor mechanism

Easy installation and compatible with most air break switches

Optional automatic sectionalizing logic

Optional remote blocking unit for locking the output shaft for extra safety

High quality stainless steel for cabinet and parts
MOTOR DRIVE FORSUBSTATIONS


EOA500 series of motor operating drives is intended to be used in air break switch/disconnector applications in electrical distribution substations.

The EOA 500' is characterized by its unique design with low motor start current and high electro mechanical efficiency.

The device is designed for manual and remote control of disconnectors.

The motor drive is simple to install and has all the necessary electronics and control panel built in.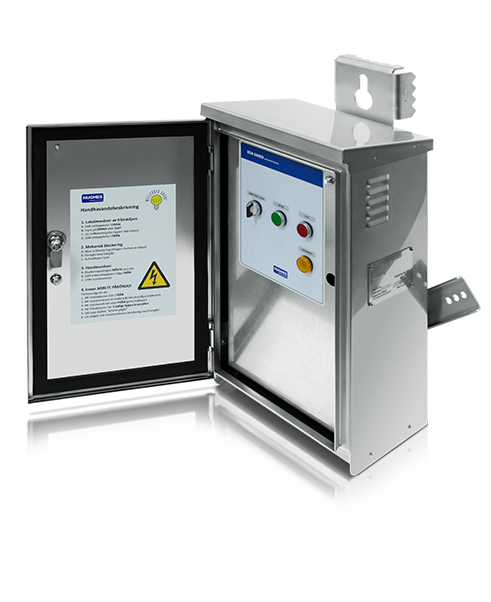 MAINADVANTAGES
Unique motor mechanism with low starting current and high starting torque
Secure self-locking motor mechanism
Optional lock solenoid on motor shaft for extra security
All 110VDC or 220VAC operation
Easy installation and compatible with most air break switches
Made of stainless steel